Welcome to the new term and a new post from me. I haven't blogged for ages, so it's like a new year resolution to get some done...
Eight things you may not have seen before which might prove useful to you...
1. Is there any such thing as originality? It's a question posed in this video, which is well worth watching and should enable you to put aside any guilt about borrowing ideas:
and here's TomSka's take on it!
2. The originality question is also posed at the top of this web article, which features a collection of movie posters to reveal to us all that there seems to be a very limited amount of ideas out there!
http://www.boredpanda.com/movie-poster-cliches/
3. If you are making a film, maybe for your coursework, and you really like that font that you saw in some movie and would like to replicate it in your film, maybe you'll find it here:
http://slodive.com/freebies/movie-fonts/
Well worth a look to see if you can re-mix someone else's text!
4. Want to know how to make a soundtrack out of everyday 'stuff'? A good person to listen to is Nathan Johnson, composer of the music for Brick and Looper. Here he talks about how he did the score for Looper:
5. Want to make a movie trailer? here are some great tips in this amusing article from The Guardian:
http://www.theguardian.com/film/2012/jun/16/how-to-make-a-movie-trailer
6. Making an opening sequence with titles this year?
This is really good- all about the history of titles sequences
THE FILM before THE FILM
from
ntsdpz
on
Vimeo
.
7. Want to know about the history of colour in films? This site is good
http://nofilmschool.com/2013/09/complete-history-science-behind-use-of-color-in-film/
8. And want some top tips for your screenplay? Here's some from one of the writers of Fresh Meat and Peep Show; and they don't just apply to comedy!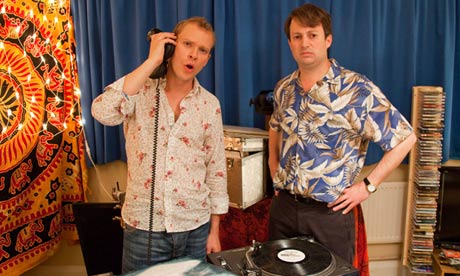 http://www.theguardian.com/tv-and-radio/2013/jul/31/sam-bain-how-to-write-screenplay-script
I'll try to put together more things I find from around the web that might be useful to you in the weeks to come.
follow me on twitter
@petesmediablog