The third Media Magazine annual student conference takes place at Logan Hall in London on Thursday 13 December. In this post, I'm going to preview the speakers and give you a bit of background on their work.
TWITTER HASHTAG FOR THE EVENT IS #MM12- get tweeting!
Martin Barker
Martin has had a distinguished career as a media academic, working at the University of the West Of England (UWE) in Bristol for many years, then at Sussex University and Aberystwyth in Wales. He is now working at the University of East Anglia in Norwich. Martin's work has mainly been in the area of film audiences, including projects on Lord of the Rings, Crash, Judge Dredd and Straw Dogs, as well as his most recent work on Alien.
His list of publications includes books on comics, notably:
Comics: Ideology, Power and the Critics
, Manchester University Press 1989,
Action: The Story of a Violent Comic
, Titan Books 1990. and
A Haunt of Fears: the Strange History of the British Horror Comics Campaign
, Pluto Press 1984. He was also the editor of
The Video Nasties: Freedom and Censorship in the Arts
, Pluto Press1984, an excellent book on the whole moral panic around horror videos in the early 80s.
Martin's work has often unpicked simplistic assumptions about the relationship between media audiences and media texts and in his session he will be looking to challenge our perceptions around storytelling with a starting point that says:
"Imagine if you can the most vile, horrific, awful story you can … no, no, do – come along and try your hand at doing this, and then see what the results are … and see if you want to ban it."
Jolyon Rubinstein and Heydon Prowse
: The Revolution Will be Televised
"No moguls, politicians or bankers are safe from exposure in this satirical comedy series" says the blurb at the top of the BBC3 website. Jolyon and Heydon's series was cult viewing in the summer and saw a series of characters that they have developed wreak havoc in a variety of settings.
Their young coalition MPs, James and Barnaby, are always up for winding up politicians
6XgC8mI-A">http://www.youtube.com/watch?v=EM6XgC8mI-A
James and Barnaby
Here James meets Ed Milliband:
http://www.youtube.com/watch?v=EM6XgC8mI-A
Ace reporter, Dale Maily, has his finger on the pulse of public opinion, or so he thinks.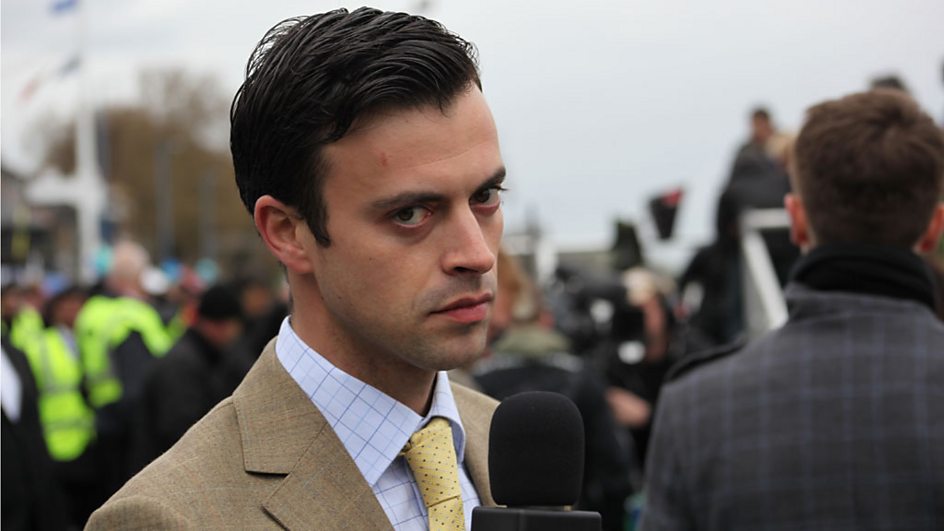 ObyDHGLSA">http://www.youtube.com/watch?v=EYObyDHGLSA
Dale Maily
Here he is reporting on a MoD exhibition:
http://www.youtube.com/watch?v=EYObyDHGLSA
And here are our intrepid duo winding everyone up at Barclays HQ when they set up an impromptu casino
http://www.youtube.com/watch?v=cPS6Q1lEUmw
The programmes are not just sketch shows, however, but always have a hard-hitting political point to make.
ex-student panel
Last year we invited some former media studies A level students to come and talk about their university courses; this year, we have some students who have gone on to work in various media environments, including newspaper journalists, a film-maker and a TV production manager. They will talk about their route since A level and answer questions on what they do now, as well as giving tips for current students.
Shakuntala Banaji
After lunch, we welcome Shakuntala from the London School of Economics, who has worked as a researcher on a number of projects about young people and their understanding of the media. In her talk, she will focus on the research she has undertaken in rural India about children's media use there. As you will see, this is dramatically different from the UK experience! She has written and edited a number of publications, as shown below
Paul Lewis
I have
blogged about Paul's work before
, as he led the 'Reading the Riots' project for The Guardian and was one of the few reporters to get a real sense of 'what happened' during the 2011 riots, by being 'on the ground' and tweeting throughout. Paul returns to the MediaMag conference, having spoken last year.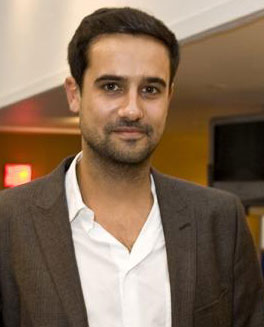 Corin Hardy
Our final contributor is music video director and horror aficionado Corin, whose work features in one of
my recent posts
. We will be showing several of his videos and one or two surprise pieces not available online! Corin's blog features most of his videos here:
http://www.corinhardy.com/blog/